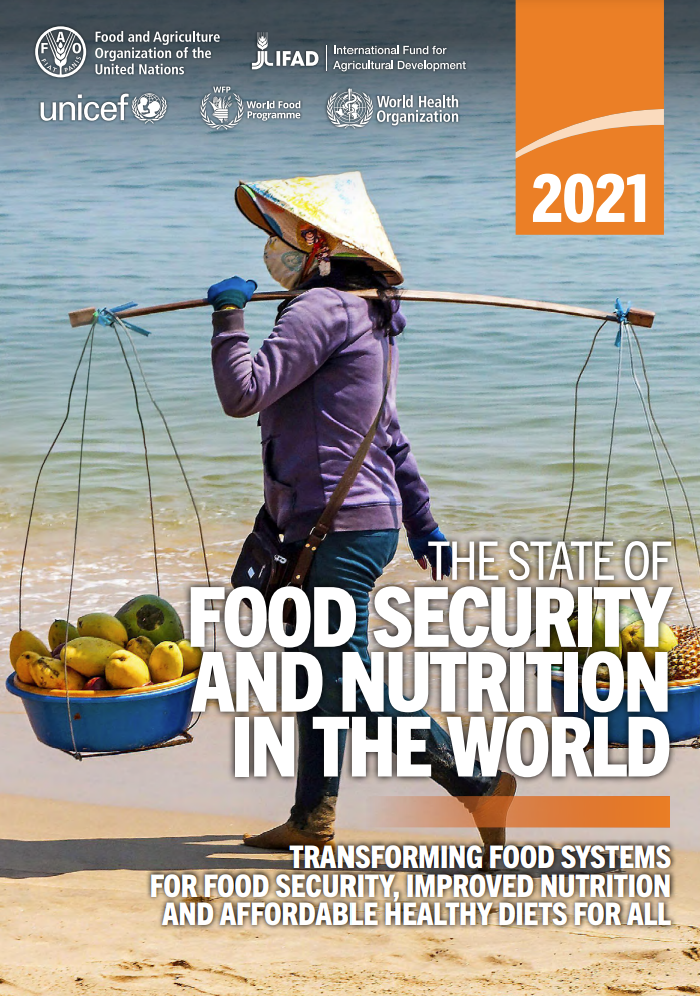 FAO report on The State of Food Security and Nutrition in the World 2021 is now available here [2] and it is alarming. 
Between 720 and 811 million people in the world faced hunger in 2020 which represented 118 million more people facing hunger in 2020 than in 2019. 
The world is now off track to ending world hunger and malnutrition in all its forms by 2030. The drivers for this situation include conflicts, climate change, and economic slowdowns and downturns - – all exacerbated by the underlying causes of poverty and very high and persistent levels of inequality. The report observes that, while the pandemic has caused major setbacks, there is much to be learned from the vulnerabilities and inequalities it has laid bare. If taken to heart, these new insights and wisdom can help get the world back on track towards the goal of ending hunger, food insecurity, and malnutrition in all its forms.
[3]