Feedipedia news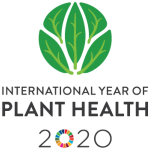 The United Nations has declared 2020 as the International Year of Plant Health (IYPH). Healthy plants are beneficial to the environment as they provide more oxygen and contribute to better carbon storage, they also provide more food and feeds for human and animals.
Explore Feedipedia
| | | |
| --- | --- | --- |
| Argan (Argania spinosa (L.) Skeels) is a thorny tree from the arid and semi-arid... Read more | Soybean meal is the most important protein source used to feed farm animals. It... Read more | Fodder beet (Beta vulgaris subsp. vulgaris L.) is a biennial plant... Read more |
| Sugarbeet pulp is the fibrous, energy rich by-product resulting from the water extraction... Read more | White lupin (Lupinus albus L.) is one of the 200 species of lupins, a genus of... Read more | Rapeseed meal, called canola meal in North America, Australia and some other countries,... Read more |
| White mulberry (Morus alba L.) is a high-yielding pantropical and subtropical... Read more | Desert grass (Panicum turgidum Forssk.) is a coarse, tussocky, tropical and... Read more | The processing of potato (Solanum tuberosum L.) for food and for the manufacture of... Read more |
| Quinoa (Chenopodium quinoa Willd.) is an Andean pseudo-cereal crop that is... Read more | Sweet thorn (Acacia karroo Hayne or Vachellia karroo (Hayne) Banfi... Read more | Salsola glabrescens Burtt Davy is an indigenous shrub native of the Nama Karoo,... Read more |
| Osteospermum spinescens is a shrub native to the South African semi-arid veld... Read more | Rhizoma peanut (Arachis glabrata Benth.) is a summer growing perennial tropical... Read more | Maize stover consists of the residues of maize (Zea mays L.) plants grown for... Read more |
| Red bush willow (Combretum apiculatum Sond.) is a deciduous, small to medium-... Read more | Combretum aculeatum Vent. is a small tree or shrub up to 4 m high. It has... Read more | Barwood (Pterocarpus erinaceus Poir.) is a tropical tree from West and Central... Read more |
| Prosopis cineraria (L.) Druce is a deep-rooted, perennial and multipurpose tree... Read more | Huizache (Acacia farnesiana (L.) Willd. or Vachellia farnesiana (L.)... Read more | The acacia species Senegalia brevispica (Harms) Seigler & Ebinger (formerly... Read more |
Pages
Broadening horizons
By Harinder P.S. Makkar1, Paul Opio2, Joseph Matere3, Jay Angerer4, Luca Innocente5, Wamalwa Kinyanjui6, Cyril Ferrand2, S. Munyua6
Seasonal feed shortages and inefficient feed use by pastoralist and agropastoralist communities are the major challenges affecting livestock productivity in East African countries. Studies have shown that the early actions provide high returns on investment. However, the early actions can only be taken with sound and timely information. A National Animal Feed Security System (NAFSS) that monitors animal feed and water availability, can play a vital role in alerting decision makers of the right time to implement early actions. It would also enhance efficiency of livestock production and make the livestock sector more resilient. A NAFSS is a complete set of an array of components, namely tools; and of procedures, facilities, skills, infrastructure, personnel, organizations, and institutions required to implement them. This article illustrates the components of such a system and the manner in which FAO and IGAD intend to operationalise it in East African countries.
Recent resources

Opinion paper: A regional feed action plan – one-of-a-kind example from East Africa - Opio et al., 2020. Animal, 1-4
Open access document. This paper puts forward a case for formulation of a regional animal feed action plan (RAFAP) and highlights its potential benefits.

ECHO has been helping thousands of development workers and organizations around the world to better access vital information and other resources needed to improve food production and security for small-scale farmers and gardeners. - ECHO Community, 2020. ECHO, Fort Myers, FL, USA
ECHO in-house resources include ECHO Development Notes (EDN), ECHO Technical Notes, ECHO Best Practice Notes, ECHO Research Notes and Plant Information Sheets.  Presentations from ECHO Conferences are also provided.  Many of the plenary sessions are provided as complete video presentations.

East Africa Animal Feed Action Plan: Sustainably developing livestock-dependent livelihoods in East Africa - FAO and IGAD, 2019. FAO, IGAD, Rome, Italy
The East Africa Animal Feed Action Plan provides a guided approach to pave the way for the sustainable production of quality livestock and products, while improving competitiveness and profitability and ensuring appropriate feed resource management across East Africa. It also provides guidelines to communities, countries, the private sector and livestock stakeholders to optimally use available feed resources in order to increase the supply and quality of animals, products and by-products, and to maximize the economic and social benefits of the livestock subsector.